Sandra Bernhard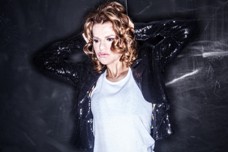 APRIL 26

Artist's Website: "Sandra Bernhard"

In her own one-of-a-kind live show, "Sandyland," that sharply blends theatre, rock-n-roll and stand-up with a little burlesque & cabaret, performer Sandra Bernhard will appear at Jonathan's.

Sandra's live in-your-face performing combines her hysterical insight, outspoken views and outrageous mouth, along with her band, The Flawless Zircons. Her brilliant unity of hilarious diatribes on the state of modern culture and classic rock attitude burns smart, still having all the raucous energy of youth.