Vicki Monroe, Psychic Medium & Spirit Messenger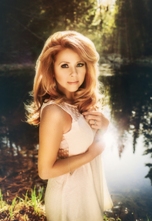 Artist's Website: Vicki Monroe
"If you've ever wondered or felt like a passed love one is trying to deliever you a message....wondered what death is like? Are they happy Can they see me? How can I hear them?"
Come and experience an evening of Spirit Communication with Vicki Monroe.
Psychic Medium, Spirit Messenger, Vicki Monroe is one of the top 100 psychic mediums in the world today. She is a published author, radio personality, and the star of her own documentary series, "Cell Block Psychic" on Investigation Discovery! She has been sharing her talents for over 2 decades.
This event held inside in our Upstairs Listening Room.