Devonsquare & Aztec Two-Step featuring Rex Fowler & Friends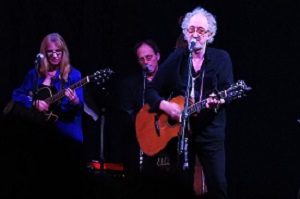 AUGUST 12, 2018


Artist's Website:
Aztec Two Step
Artist's Website:
Devonsquare

Together again! Jonathan's welcomes back for their 5th annual reunion old friends Aztec Two-Step and Devonsquare. Going back to the 1980's, they have a warm and storied history of co-writing and performing together. Along with their own sets, there may be some musical surprises...
For Devonsquare, this will be special date included in their "Farewell Tour." After 43 years of performing across the U.S. and Europe as well as releasing five critically acclaimed recordings - two for Atlantic Records and three independently released projects - this compelling folk-rock band has decided this will be their last year of live performances. Tom Dean & Alana MacDonald (the two remaining original members of the group) will be joined by longtime bassist Teg Glendon and guitarist Robbie Coffin. This show with Aztec-Two Step featuring Rex Fowler & Friends will be one of the highlights of this final year for the band and fans alike, and something not to be missed!
The story of Aztec Two-Step is intertwined with the history of folk-rock music in America, originating from a chance meeting at an open mic night in a Boston folk club in 1971. In 1972, Aztec Two-Step, whose name comes from a poem by beat poet Lawrence Ferlinghetti, burst upon the scene with their self-titled debut album on Elektra Records. Since then, Rex Fowler and Neal Shulman have spent a lifetime making music together. Now, after 47 years of touring, Neal finds himself taking an indefinite period of time off after the passing of his beloved wife Karen, and Rex welcomes to the Aztec Two-Step stage friends Steven "Muddy" Roues (Roues Brothers, Jon Pousette-Dart) on double bass and vocals, and Dodie Pettit (original cast member of Broadway's "Phantom of the Opera"; "Cats") on vocals, guitar and keyboards. Rex's new lineup continues to perform all the favorite ATS vintage classics.
"May Aztec Two-Step's word-brain fill the Air. Anybody that interested in poetry's welcome to enter my ear." - Allen Ginsberg