Rust Never Sleeps - a Live Neil Young Retrospective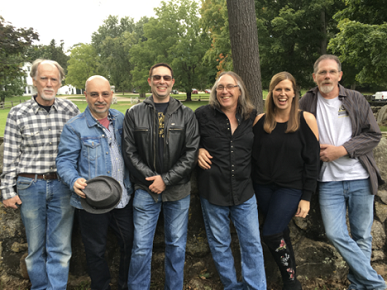 Artist's Website: Rust Never Sleeps
RNS is a band that embraces the Neil Young ethos: follow the muse. Ken explains: "we bring our own musical humanity to the table when we play these songs, they're not artifacts… they're living and breathing when we play them." For RNS, no two shows are alike, and Neil's extensive catalog allows for unlimited musical exploration and expression.
With nearly eighteen years of performing shows from New York to Maine, RNS inhabits the spirit of Neil Young. They can dive deep into the "spook" with dueling, slashing guitars… or get you ready for the country with sweet harmonies and soulful pedal steel, all held down by thumping bass grooves and rock solid in-the-pocket drumming. Tight as a Saturday night or loose as a goose, they always satisfy.
Neil Young. More than 40 records. An artist who relentlessly follows his muse, creating musical expressions that mirror every facet of human emotion. Fragile or furious, the best of his songs come from a place of uncommon energy. They demand presence, and reward you with connection.
Join us for a memorable evening that honors the spirit of one of the most respected artists in rock music.
This event held inside in our Upstairs Listening Room.