Dueling Pianos - Sing-along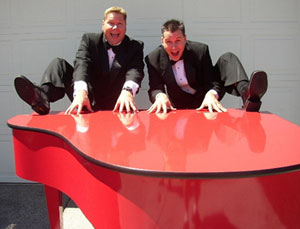 Artist's Website:
Dueling Piano's
It has been said that a dueling piano show is quite literally "the most fun one can have with one's clothes On!"I have to agree!
It is a massive "to the top of your lungs" sing along with all your friends while drinking to excess!
This event held inside in our Upstairs Listening Room.