Billy Gilman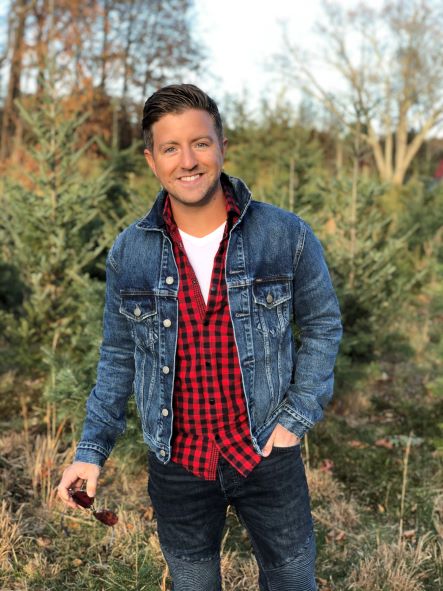 Artist's Website:
Billy Gilman


**VIP Meet and Greet!! 30 people ONLY! **
VIP Meet & Greet Ticket is $50 in addition to the base ticket price.
VIP ticket includes access to pre-show soundcheck, along w/ a M&G, signing and photo opp with Billy.
$50 VIP ticket includes access to pre-show soundcheck, along w/ a M&G, signing and photo opp with Billy.
Known for his debut single "One Voice" a top 40 hit & as a runner-up on Adam's Levine's team on the Voice. A country singer with a heart. Billy Gilman burst onto the national stage in 2000 releasing the hit single "One Voice." His debut album was certified double platinum in the United States, and he was included in the Guinness Book of World Records for being the youngest singer to ever reach #1 on the Billboard Top Country Album charts. He has sold ten million albums worldwide and garnered awards and nods from The Grammy's, the Academy of Country Music, the Country Music Association, Billboard Magazine, and the American Music Association.
Now, Gilman is eager to come back and share his new music and his new sound with his fans after soaring to the finale of NBC's THE VOICE. "It took me a good while to figure out exactly who I was, musically speaking. As a little kid, sometimes I was just told what to sing. But now I have enjoyed coming into my own and discovering what it really is that I want to sing. And I think that my fans will dig what they hear. He shared that he is drawn to the country genre once again since the songs are storytelling tunes, and that's who he is, musically and artistically. "I'm making my transition back home, that's why I calling my newest of concerts 'Coming Home'," he said.
Gilman instantly became a fan favorite week after week with his soaring vocals and amazing song choices and went right to the finale of Season 11's finale. His coach Adam Levine of Maroon 5 himself said "You can emote so well. You can draw people in so easily," Levine added. "What you do — you have a very special gift, and I'm just really proud and honored to have you on my team." Nabbing runner up and winning over the hearts of millions. Speaking of millions, Gilman scored over 45 million views on YouTube in four short months during his sensational run on the show and scored countless iTunes number one singles. The closest competitor was 7 million views behind on YouTube.
"Music is my life, and it is always what I will be doing with my life. Releasing his newest anthem "Soldier" and 20th anniversary edition of his hit "One Voice" with vocal group HOMEFREE, Gilman is more confident than ever standing behind a message he feels this world needs to hear. "We all need to be Soldiers in every way to create a kinder world where we all are one voice."