Memories of Patsy – The Patsy Cline Tribute Show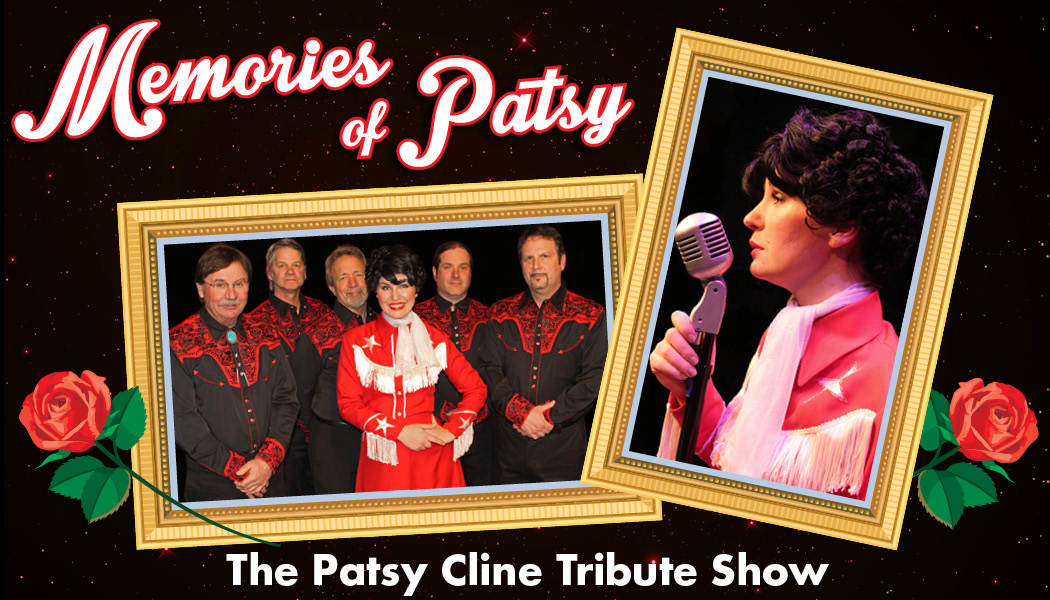 Artist's Website:
Memories of Patsy


The legendary Patsy Cline comes to life once again in the national touring show Memories of Patsy. This incredible tribute concert takes its audience on a trip back in time to the days when the amazing singer graced the stages of America.
The songs are woven into the very fabric of American music and the voice is spectacular. Some of the great tunes you can expect to hear at a Memories of Patsy performance are: Crazy, Walkin' After Midnight, I Fall to Pieces, She's Got You, San Antonio Rose, Blue Moon of Kentucky, Sweet Dreams and many more.
Memories of Patsy captures the essence of the Patsy Cline concert experience like no other. See for yourself why this remarkable show has received rave reviews nationwide.
"An unbelievable performance. This show is a must see for all music fans." – Santa Barbara News Press
"Patsy would be proud – great vocalist and outstanding band." – Sante Fe New Mexican
"An absolutely magical performance." – Florida Today