Leah Marlene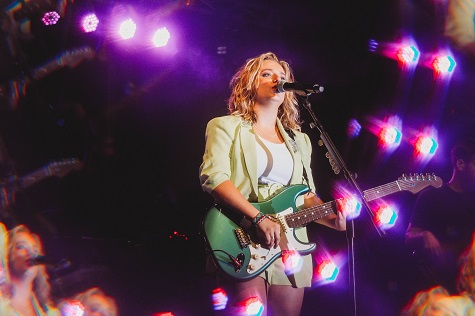 Artist's Website:
Leah Marlene
Leah Marlene is a songwriter, artist, and producer with a deeply rooted desire to create art unlike anything you have heard before. With a unique, engaging voice and a songwriting style that combines elements of folk, rock, pop, soul, funk, jazz and more, she cannot be put into a box.
Leah grew up in a house full of music and guitars as her father, Derry Grehan, is a songwriter and lead guitarist with the Canadian band, Honeymoon Suite. He passed along his knowledge and passion for writing and performing. Leah began singing and writing her own songs at a very young age and never looked back! She has been performing professionally since the age of ten and releasing music since she was thirteen.
Leah has been making writing trips to Nashville since she was 13, and after graduating high school, she made the move there where she spent two years studying songwriting at Belmont University. She then returned back to the midwest to produce her latest album, "Many Colors."
Now twenty-one years old, Leah most recently came off an incredible run on season 20 of American Idol, where she released her latest original single, "Flowers" and placed second runner up of the season!